What are the agricultural biostimulants?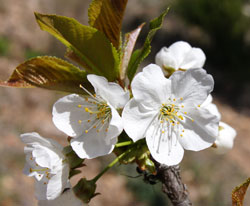 Agricultural biostimulants act on the physiology of the plant in different ways and through different ways to improve crop vigour, yield and harvest quality.
These products come from multiple sources, without waste and sure, increasingly used in a variety of crops.
Biostimulants are a new and topical issue within the legislative framework in all countries, as they are of great interest to members of AEFA (Spanish Agricultural Nutrients Manufacturers Association) and to farmers as well, who are the ones who need and demand these products for the optimal development of their crops.
Agricultural biostimulants are among the older products used in agriculture. It has always been a need to stimulate the growth of plants to increase yields and, all the more when the farmer sees his crop may diminish, especially after having gone through an inclement weather.
However the term 'biostimulant' is more recent. From the middle of the nineties, articles and publications that mention the term 'biostimulant' began to appear and, to date, increasing use of the term has grown exponentially.
Initially, agricultural biostimulants effects are better known on crops than their plants modes of action. This has changed and continues to change as technology and research in this field in the service by the manufacturers of agricultural biostimulants and public and private centres of research, is helping to identify new bioactive compounds and beneficial microorganisms and know ever more and more accurately how they act in the plant, what biochemical and physiological mechanisms are involved … In short, clarify and give a scientific basis about why the biostimulants are necessary for agriculture products.
AEFA supports the inclusion of this new category of products and we continue to work in defence of the interests of members.